Common room on the second floor, with a kitchen.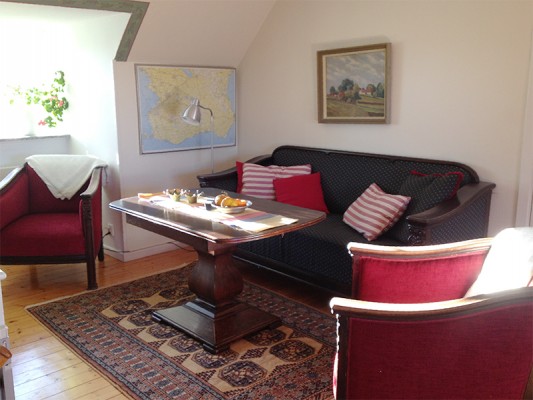 On the second floor is a common room with cable TV and free Wi-Fi if you would like to use your computer. We also have a "Tourist corner" on the second floor where we have collected information on different tourist attractions and beautiful places that we don't want you to miss out on during your stay with us.
Common room on the first floor.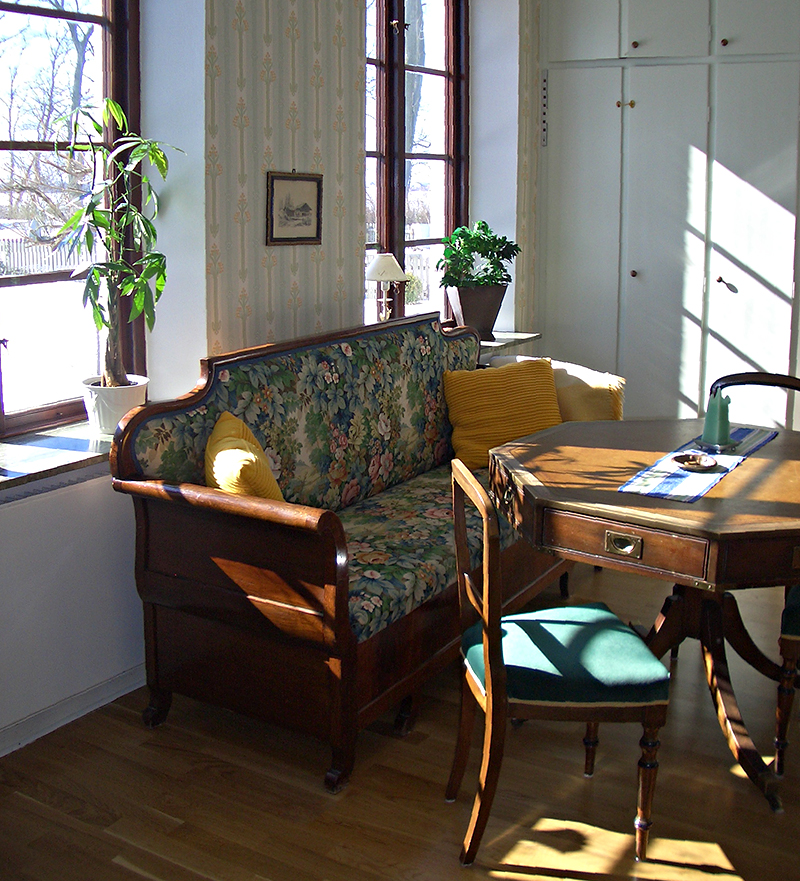 On the first floor we have a common room where you can read a book or play board games.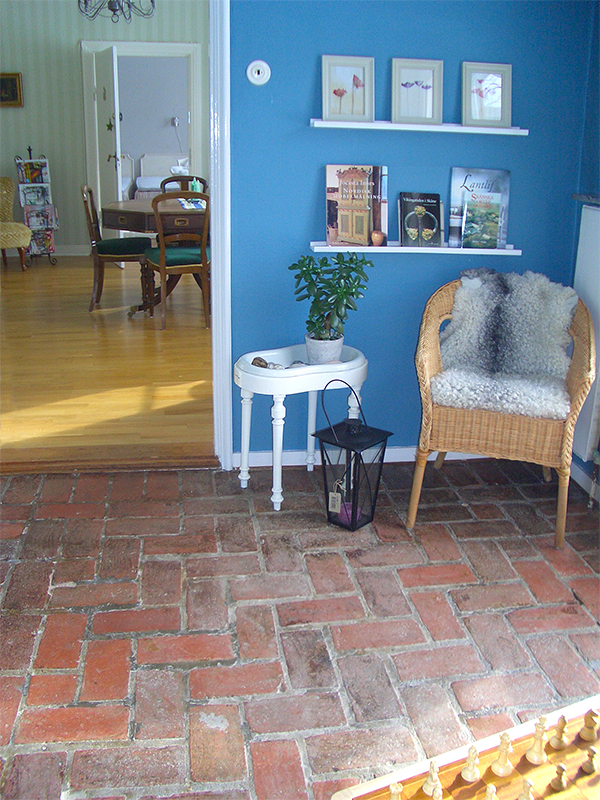 "The blue entrance" is a small room with doors that goes out to our garden on the south side. On a sunny spring day you can open upp the doors and sit and enjoy the sun, read a book or read a magasin. You can also challenge your companion on a game of chess?
The Breakfast room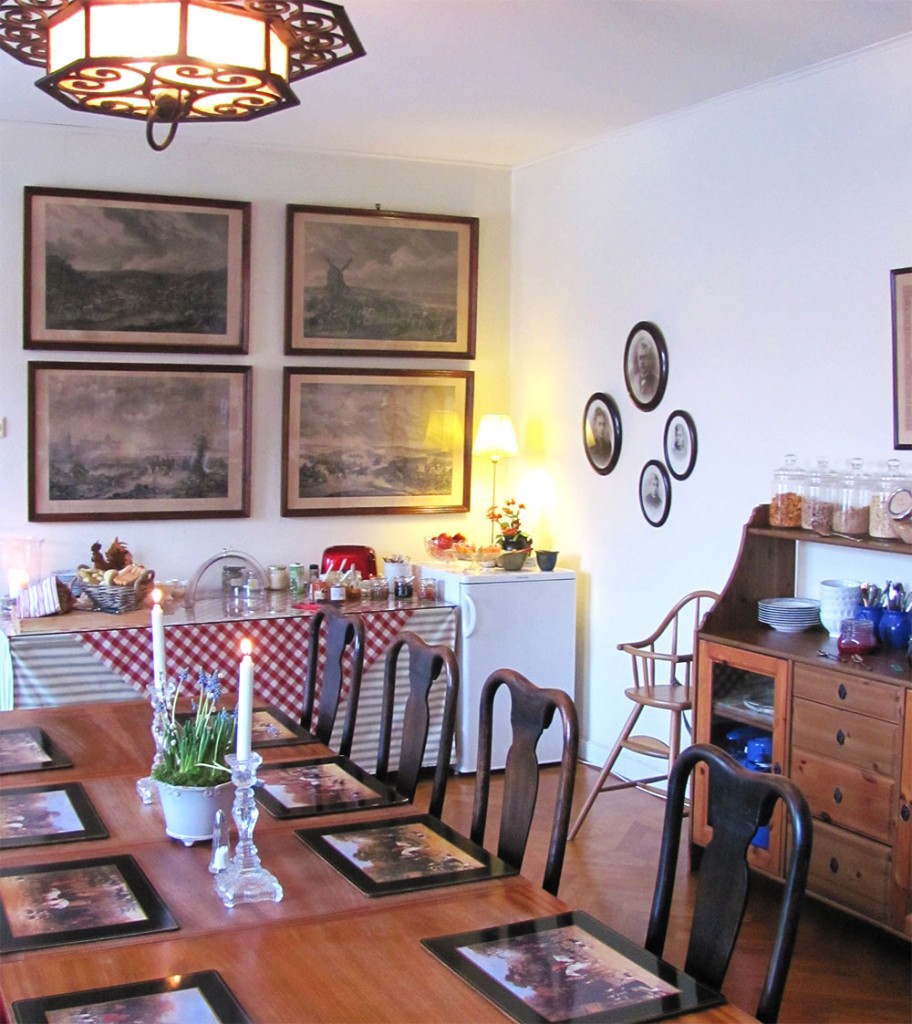 In the breakfast room we serve a Swedish breakfast buffet. We consider breakfast the most important meal of the day to get a great start of the day. We try to serve locally produced goods for the breakfast.
You are welcome to invite friends for breakfast, please let us know a day in advance.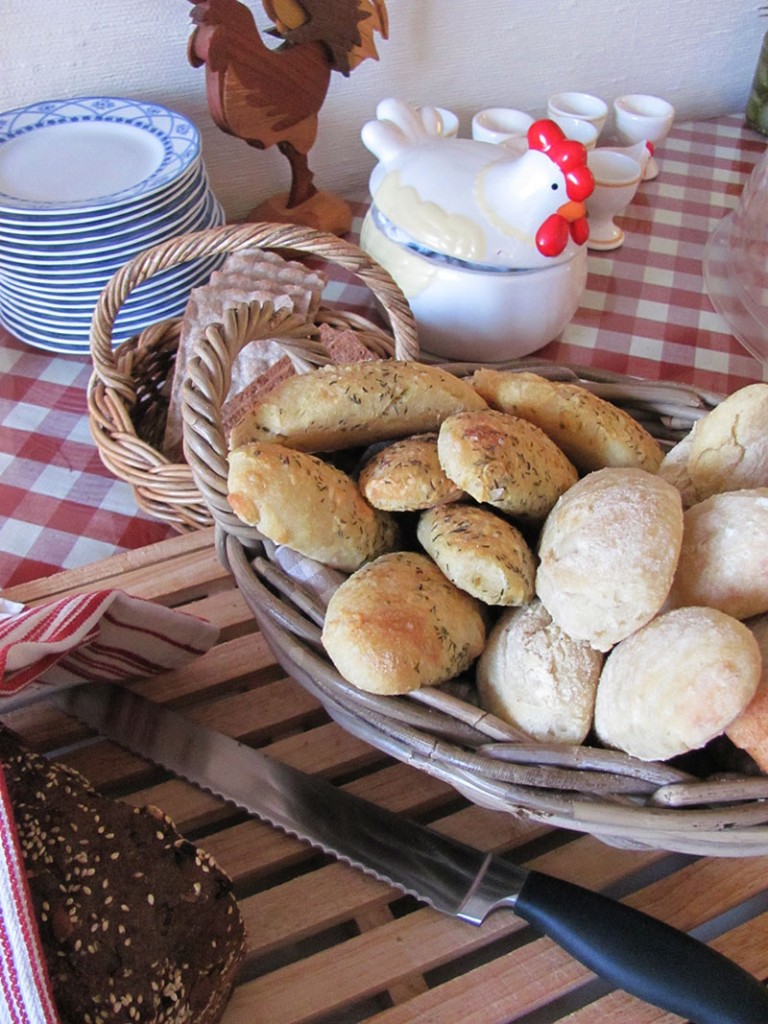 Most day we serve home made bread for breakfast. We serve home cooked jam and marmalade as long as we have some in stock. Spices and greens from our garden depending on the season.
If you have allergies please inform us when you make the reservation.
The Poolhouse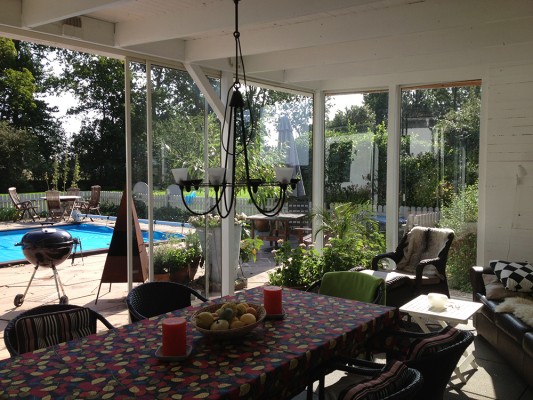 In the pool house you can relax with a book or play board games. We have a fridge where you can keep drinks and food. Here is also a barbeque and dinning furniture, perfect for chilly nights.